Our Product Line
CAPILLUS® LASER CAPS & CLINICAL HAIR LOSS TREATMENT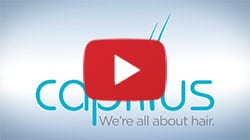 Welcome to Capillus®, the company behind the Capillus272 Pro, the world's first, clinically-proven, FDA-cleared laser cap to treat hair loss. Capillus is a resource for the millions around the world battling hair loss, connecting hair loss sufferers to leading hair restoration experts for both surgical and non-invasive treatment options. Our products, which include at-home and in-office laser devices, hair care  and other cosmetic options, cater to both women and men with thinning hair or at risk for thinning hair, a condition that affects up to 50% of adult women and 80% of adult men.
Capillus laser technology is backed by clinical trials and cleared by the FDA for the treatment of hair loss. Laser hair treatment is a revolutionary new option for those who suffer with androgenic alopecia (hair loss based on genetics). Our Capillus laser caps start at a very affordable price of $799 for the Capillus82 – comparable in price to more cumbersome laser combs, helmets and domes in the market, but features more lasers. We also produce the premier Capillus272Pro, the clinical strength mobile device for home use – available through select physicians only, as well as the Capillus272 OfficePro – for LLLT treatment sessions through select healthcare professionals.
HOW DO CAPILLUS LASER CAPS WORK?
Capillus is a non-surgical approach to hair loss managed by physicians that uses a combination of treatments for thicker, healthier hair.
Learn more about Capillus laser caps, in-office laser domes, and clinical strength hair care products.
CLINICAL HAIR THERAPY PRODUCTS
Formulated to complement the use of the Capillus laser device, our line of Capillus Clinical Hair Therapy products offers the best ingredients available.
SAFE, PHYSICIAN-RECOMMENDED TREATMENT
Capillus laser caps are available through an international network of select medical professionals and medical centers only.
Read more about our commitment to personalized care, patient safety, and beautifully natural results.
MEDICAL NEWS
Watch Bernstein Medical's Dr. Sejal Shah, featured on Dr. Oz show, Tuesday, December 1st discussing the latest breakthroughs in thinning hair. At home laser treatment with the Capillus laser cap is discussed. Check your local listings.
Recommended by Hair Restoration Experts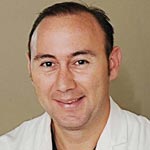 "I think that the Capillus272 Pro is the first FDA cleared device in it's class that has the amount of diodes that it has. There are other devices that are out there, some that fall just short of providing those additional diodes. And so, I think the leadership of the company really has been something that has been impressive to us. Everybody, from the President of the company all the way down, has been superior as far as their warranties, and how they handle customer service. "
Dr. Mark A. Bishara
Texas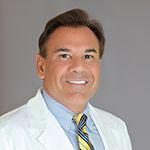 "Laser therapy is a wonderful product for both men and women alike. The nice thing about this particular unit is that it's very, very compact. It fits within a baseball cap…. It is used at home, while people are driving, jogging, one half hour every other day. That's the dosing that provides the benefits that we see as far as regrowth and particularly stabilization of any further hair loss."
Dr. Robert Leonard
New England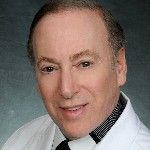 "I like the type of lasers that you can actually put on the scalp and walk around because it has a battery pack. That seems to be the laser that is most compliant with patients and compliance means efficacy."
Dr. Shelly Friedman
Arizona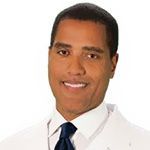 "Now we are able to provide a unit that is self-contained and patients can take home, so it is easier for them to be compliant with a laser regimen."
Dr. William Yates
Illinois
Benefits of Capillus Laser Caps and Clinical Hair Treatment
When hair loss strikes, it can have a profoundly negative impact on the enjoyment of personal and professional life. A subtle layer of fear and anxiety builds over everyday situations, slowly wearing away at health, happiness, and self-confidence. In the past, hair treatments have been crude, expensive, and available to only the bravest and most desperate. Today, all that has changed.
THE SCIENCE BEHIND LASER HAIR TREATMENT
Low level laser therapy (LLLT) is an established science that has been shown to increase cell metabolism, improve blood vessel health, and nourish the scalp. The result: Thicker, more supple, and more durable hair. Click here to view actual patient before & after results
Laser hair treatment is a revolutionary new approach that manages hair loss safely and effectively. With the help of medical-grade laser technology, hair follicles can be reawakened to naturally grow thick, supple, and durable hair. Below are just a few reasons why Capillus laser caps and clinical hair treatment products are a favorite among patients and hair loss experts alike.
Better than laser combs. With Capillus, hair loss treatment is as easy as wearing our patented laser cap insert inside your favorite hat. Mobile and battery-operated, Capillus travels with you for hair loss treatment on-the-go. Physicians agree: This treatment method is easier for patients to do on a routine basis, making it more consistent and effective.
More discreet than laser helmets. Unlike competitors, the Capillus laser cap is a soft and flexible insert that discreetly fits beneath your favorite hat. From baseball caps to headscarfs and beanies, most headwear can be used to conceal your laser hair therapy. Treat hair loss at home, in the car, or at the office—without anyone ever knowing.
Greater coverage compared to other products. With 272 low level laser diodes, the Capillus272 Pro has the most lasers of any hair loss therapy cap or helmet available. More lasers means greater coverage, ensuring consistent and thorough laser hair treatment is spread across the entire scalp.
Physician-recommended. Around the world, physicians agree that Capillus laser caps are among the most effective LLLT products for hair loss treatment. Use as a stand-alone product, or in conjunction with topical hair loss foams (Rogaine®), prescription medications (Propecia®), or before and after hair transplant surgery.
Safe, proven, and effective. The Capillus272 Pro and Capillus272 OfficePro are cleared by the FDA for the treatment of hair loss and backed by clinical studies that show real results.
CONSUMER WARNING REGARDING LASER CAPS AND RELATED PRODUCTS
Consumers should be wary of others brands and products who claim to be like the Capillus272 Pro laser therapy cap. Though there are some smaller-scale laser and LED helmet devices that are legal in the USA, there is only one laser cap with 272 diodes that is worn under a hat to treat hair loss that is legal for sale in the USA – the Capillus272. Most other caps on the internet and on eBay, even some sold by physicians, have not been cleared by the US FDA to be safe nor effective for treatment of hair loss. Consumers can check to see whether any laser cap for hair is approved for sale in the USA and is FDA-cleared by searching for the manufacturer or device on the FDA website.