Introducing the Capillus82®, a new laser therapy cap clinically proven to stop the progression of hair loss.
It does not take long to realize that laser combs are impractical. Increasingly, patients are demanding an easier and more comfortable way to prevent hair loss and regrow hair. Today, hair loss physicians recommend laser therapy caps, a new generation of wearable low level laser therapy (LLLT) technology that enables hands-free treatment of the entire scalp.
Put down the comb.
Laser combs demand active hair brushing. For optimal results, patients must use the LLLT comb to brush each area of the scalp, section by section, pausing over areas where thinning is most severe. The average patient repeats this process for 30 minutes, every other day, while tethered to the electrical outlet in the bathroom.
Go hands-free with Capillus82®.
Capillus82® is the first device to combine the affordability of a laser comb with the convenience and discretion of a laser therapy cap. Simply insert the Capillus82 into your favorite hat, activate the portable battery, and enjoy hands-free laser therapy anywhere, any time. With Capillus82, powerful medical-grade laser light is delivered to the entire scalp at once, enabling simultaneous treatment of receding hairlines, balding crowns, and widespread thinning.
Compare Capillus82® to Hairmax™ Laser Comb
More lasers. Easier use. Better treatment. Use the chart below to review the benefits of laser therapy with Capillus82® compared to popular laser combs by Hairmax™.
COMPARE CAPILLUS82® to HAIRMAX™ LASER COMB FOR HAIR GROWTH
Capillus82
MSRP: $799
82 Laser Diodes
DISCREET USE Worn under Sports Cap
Battery-Powered
Hands-Free Use 30 Minutes
Use at Home or On-the-Go
Hairmax Laser Comb
MSRP: $295 - $545
7 - 12 Laser Diodes
Obvious Use
Battery-Powered
Active Combing 8-15 Minutes
Use at Home
Buy Capillus82 Now
Why Capillus82®?

Capillus82 has been developed to provide patients with unbeatable value, treatment flexibility, discretion, and results. Read why Capillus82 is quickly becoming a popular non-surgical hair loss treatment option among both physicians and patients.
Affordable. At just $799, no laser therapy cap delivers a better price per laser diode than the Capillus82.
Portable. Take Capillus82 with you anywhere. Around the house, in the car, and even on vacation, Capillus82 is completely portable and battery-operated for flexible hair loss treatment.
Hands-free. Capillus82 is a practical hair loss treatment option that does not require active brushing or combing. Unlike laser combs, Capillus82 is simply worn beneath your favorite hat for hands-free treatment anywhere, any time.
Shame-free. Unlike other laser therapy domes and helmets, Capillus82 has been designed with the utmost consideration for comfort and discretion. At Capillus®, we understand hair loss is a life long condition that must be treated consistently. We designed Capillus82 to be your perfect companion, safely stimulating hair growth while remaining virtually undetectable to friends, family, and strangers.
Cleared by the FDA. Capillus82 is cleared by the Food and Drug Administration (FDA) for the treatment of hair loss in adults and has no known side effects.
Upgrade to Even More Stimulation. Learn more about Capillus272®, the industry's only laser therapy cap with 272 medical grade laser diodes for maximum hair follicle stimulation and growth.
What do physicians and patients have to say about Capillus82®?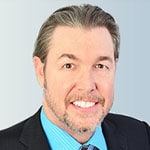 "It's like sending your hair to the gym."
Dr. Ken Anderson, Atlanta Hair Surgeon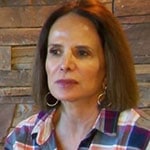 Capillus82 lasers operate at 650nm, the most optimal wavelength for safely stimulating natural hair growth. With regular treatment, laser therapy with Capillus82 increases circulation and blood flow across the entire scalp, fueling hair follicles with the oxygen, nutrients, and growth factors needed for a fuller, healthier head of hair.
"I was very skeptical[…] and I was proven incorrect."
Ellen, Hair Loss Patient from Scottsdale, Arizona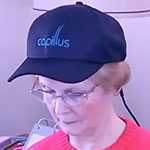 Capillus82 uses laser technology backed by more than 60 years of medical research and development. In clinical trials, Capillus® hair restoration laser produced 51% increase in hair compared to placebo device.
"Within about 3 weeks[…] this is really working. The volume, the strength, the hair is stronger."
Jackie, Hair Loss Patient from Boston, Massachusetts